| | |
| --- | --- |
| Council 400 Blog | Dec 28, 2022 |
Part B Reimbursement Process - Updated!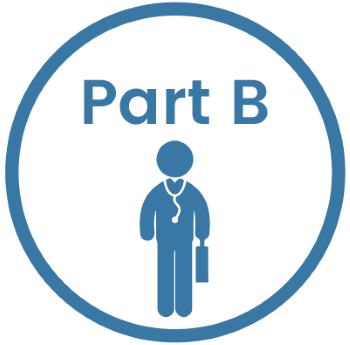 The standard premium rate for Medicare Part B is scheduled to reduce to $164.90 per month for 2023.
Most people have now received their statement from Social Security noting the personal premium amount. If you haven't you may want to call Social Security or visit their website: https://www.ssa.gov/
What do you do next?
If you are already receiving reimbursement and you receive a notice that your premium will be $164.90 for your Part B, you don't have to do anything!
If you receive notice from Social Security that your premium is higher than $164.90, and/or you will be paying an additional amount for Part D, you will need to report the information to update your monthly reimbursement in your pension. This year, you will need to send the information to Aetna, who is now taking over processing the Part B reimbursement information. Do not send information to UnitedHealthcare! There are several ways you can report this information. Make a copy of your SS statement showing the amount you will be paying, and mark your state employee ID number above your name. Aetna is also asking for your Medicare ID number to speed up processing. For your spouse, include your name, Medicare ID number and your state employee ID number on the copy. All information must be submitted to Aetna, no later than February 28, 2023. You may submit by either:
MAIL TO:
Aetna, Inc.
PO Box 7083
London, KY 40742
EMAIL TO:
medicareenrollmenttransactions@aetna.com
FAX TO:
1-855-481-3124.
If you send by mail they are stating DO NOT SEND CERTIFIED. If you are able to, it's recommended that you email your information. You will receive a confirmation of receipt of your email.
Why Might You Be Charged a Different Rate?
If your Medicare premiums are something other than $164.90 per month for 2023 it may be because:
You have higher annual earnings; you will be charged a Medicare Parts B and Part D Income Related Monthly Adjustment Amount (IRMAA). Those retired prior to August 1, 2022 are eligible for reimbursement of this total monthly rate. Those retired on or After August 1, 2022 are eligible for reimbursement of 50% of the additional monthly rate.Your premium may be less than $164.90 due to the "hold harmless" provision that limits Medicare premiums if the increase would exceed the amount of the member's cost of living adjustment from Social Security. Please note, if it is determined mid-year that your rate is less than $164.90 any amounts over refunded will be recovered by the State of CT.
Important - all updates must be submitted no later than February 28, 2023 for full reimbursement. Any updates submitted after February 28, 2023 will only be prospective from the date of receipt by Aetna.